Latex Sense Traditional Dunlop Latex Pillow
Natural Dunlop Latex Pillow with traditional shape. Latex naturally improves air circulation and reduces humidity build up. Superior support and pressure relief to your head ans shoulders. Anti-allergenic, anti-dust mite, anti-bacterial.
Size: 65cm long x 40cm wide x 14cm high.

More about this product...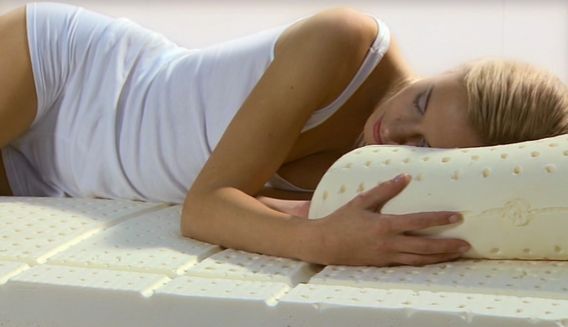 Our latex pillows were all designed with one thought in mind-your comfort. With their superior elasticity 100% pure natural Dunlop latex that moulds to your neck and head contours, these pillows provide an ultimate sleeping experience.
Latex dynamically conform to your movements, evenly distributes pressure providing comfortable support in any sleep position. Sleeping on our Traditional Latex pillow will make you forget the morning headache, snoring and neck pain.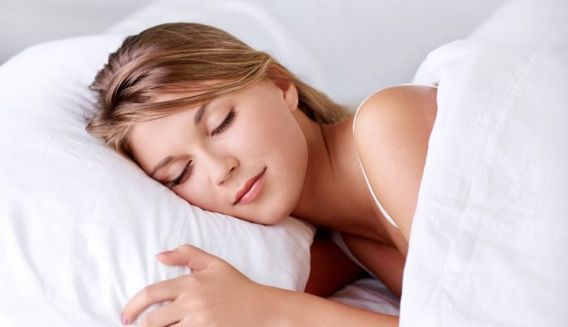 This latex pillow is designed to follow the bodyline, to provide maximum comfort and does not become flatten. It is suitable for side, front and back sleepers. Its gentle resilience enables the head to be comfortably supported in all sleeping positions. They are also inherently hypoallergenic and anti-microbial which means that mould, germs and house dust mites simply cannot thrive, making them a wise choice for allergy sufferers.
And because they retain their shape so well, there is never a need to plump up your pillows. The Traditional latex pillow is covered with super soft cotton cover and fits all standard pillow cases.
Benefits
Benefits
100 % natural Dunlop latex.
Suitable for side, front and back sleepers.
Maintaining healthy microclimate.
Breathable- keeps you cool and dry, provides a soothing and relaxing sleep surface.
Excellent ventilation.
Feel refreshed and energized.
Unparalleled spine and neck support.
Improved blood circualation.
Physical recovery.
Durable- highly resilient, always keeps its shape.
Heathly- hypo allergenic, anti bacterial, anti dustmite.
Environmentally friendly.
Oeko-Tex certified.
Guaranteed for 5 years.
Specifications
Specifications
The Traditional Dunlop Latex Pillow is 65cm long, 40cm wide and 14cm high and is designed to fit a standard 70 x 50cm pillow case.
Made with 100% natural Dunlop latex and offers medium-soft support.
Extracted from the Hevea Brasiliensis rubber tree.
Renewable resources.
No synthetic additives.
The pillow cover is made with 100% cotton.
The pillow is designed and manufactured in the European Union.
Delivery and Returns
Delivery and Returns
We deliver our pillows for free with DPD and Hermes. Please note, delivery to Notrhern Ireland and remote areas could take 2-3 days. Overseas deliveries will incur a fee depending on the parcel size and location, please contact us for details.
The courier will send you email and text notification with 1 hour time slot on the day your order is out for delivery.
You can return or exchange a pillow within 30 days providing the product has not been used and is in the original packaging.
Due to the intimate nature of the product and for health and hygiene reasons, we cannot accept returns or cancellations if the pillow has been unpacked, used and slept on. If you open or remove the protective bag you cannot return this product under our returns policy. Your legal rights are unaffected. Please test te pillow for comfort and size with the plastic bag still on. Only remove the bag if you are satisfied and you wish to keep the pillow.
You can return the pillow within 30 days, unused and in a re sell-able condition.
Email or call us and we'll send you a prepaid return label. Just print the label, pop it on the box and drop it off at any drop-off location.
For customers outside the UK, it is your responsibility to arrange the return at your own cost and using your courier.
People who bought this also bought...
---
---
---